Laptops/Notebooks are now fantastic portable computers. offering high performance with longer battery life than a few years ago.
Our business laptops are designed around security, to help prevent data leak scenarios, which are business damaging both from a reputation and legal point of view.
Why our Notebooks?
The modern PC industry is based on production of systems in low cost environments, using mass produced components, to a carefully specified design, made a few months before shipment, with disk images of software sometimes woefully out of date by the time a consumer plugs it in.
For this not to be a serious security problem, many updates need applying before the machine is exposed to the internet. This can sometimes take up to a few days to complete and requires knowledge of what to do.
When we supply a computer we take the risk and difficulty out of this process as:
We pick good systems from the thousands of specifications available. We don't sell underpowered, cheap, low lifespan systems.
We un-box, test and update systems.
Junk files and apps are cleaned up and the machines optimised.
Machines are made ready to use immediately on the rather un-safe place known as the internet.
We are not the cheapest, but you will get a safer, better machine than usual from us.
15.6″ Home Notebook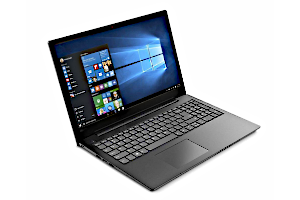 Lenovo v130 15.6″ home notebook
Good home machine with Full HD display
Intel i3 7020u dual core with hyperthreading
4 GB DDR4 RAM(1slot free,max 12GB)
120GB M.2 SSD 5-10 times faster
1920×1080 TN FHD, 2xUSB3, HDMI
Gigabit ethernet,Wireless a/c/n
DVD-RW
Configured with updates and pre-optimised.
Windows 10 home
6hr battery runtime, 1.8kg
fast, light, great for home use.
£375+VAT = £450 inc. VAT
15.6″ Business laptop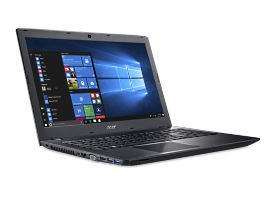 Acer P259 15.6″ business laptop
Solidly built business class laptop
Intel i3 7020u dual core cpu
4 GB DDR4 RAM, 120GB fast M.2 SSD
TPM chip, for easier GDPR compliance
1366×768 TN, 1xUSB2, 2x USB3, 1xC
Gigabit ethernet, Wireless a/c/n, Bluetooth
Intel HD graphics620, VGA, HDMI, DVDRW
Configured with updates and pre-optimised.
Win10 Pro, encrypted and BIOS locked
5hrs battery runtime, 2.4kg,
Great secure modern business machine
£429.27+VAT = £515 inc. VAT
13.3″ High Performance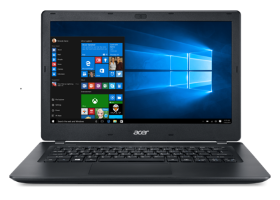 Acer P238 13.3″ high performance
Fast and easily portable, great for travel
Intel i5 7200u dual core HT cpu
8 GB DDR SDRAM, 240GB M.2 SSD
TPM chip, for easier GDPR compliance
2xUSB2, 1×3.0, 1×3.1 (type C)
Gigabit Ethernet, Wireless A/C/N, BTooth
Intel HD graphics 620, 1366×768, HDMI
Configured with updates and pre-optimised.
Win10 Pro, encrypted and BIOS locked
Up to 12hrs battery runtime, only 1.6kg,
Light, thin, secure business machine
£524.17+VAT = £629 inc. VAT
---