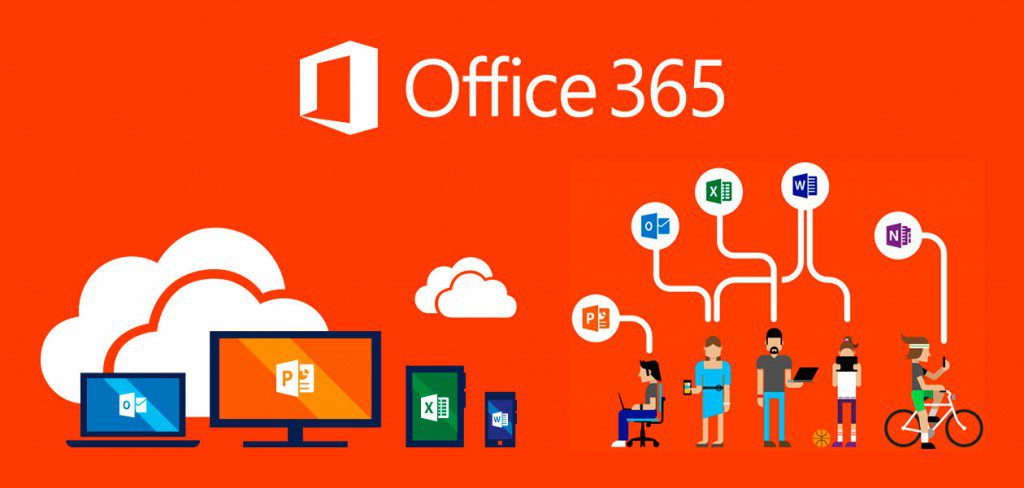 Microsoft Office 365 is a suite of business software and connectivity designed for business.
It provides cloud connectivity and storage with the highly successful Microsoft Office suite.
Office 365 lets micro and small businesses have the power of enterprise class email and shared resources. You can connect all your devices (phone, PC, Mac, tablet) and locations of work together so its easy to get work done.
There are various Office 365 packages available. The most popular we offer are:
Office365 Business Essentials which offers email, tasks, calendar and contacts integration, 1TB of online storage and 50GB of email storage at £5+VAT/month per user, with us managing it for you.
and
Office365 Business Premium which offers the connectivity and storage of essential but also includes 5 device licenses for Microsoft Office (Word, Excel, Outlook, PowerPoint, Access and Publisher) software package for PC or Mac. This costs £10+VAT/month per user, with us managing it for you.
Office 365 automatic backup
We can also provide cloud-cloud automatic daily backup of email, contacts, tasks, calendar, onedrive data for £5+VAT/month per user.
Domain transfers and registrations
One of the biggest features of office 365 is the ability to transfer email domains across to open up its features.
Many businesses own a domain name, but are still using ineffective email systems sometimes using ISP domains instead of their own domain (e.g. name@btconnect.com instead of name@mybuisinessname.co.uk)
Having your own domain name as your first point of contact appears much more professional and ties in to websites and your brand.
Fast and Easy Computers can do all the domain transfer, office 365 user setup, email transfers and consolidation of old and new accounts, pricing starts at only £100+VAT (for one user and one account).
We can even organise new domains for you to use. So if you are using old frustrating email solutions and/or want an integrated system where multiple users can share and communicate easily both internally and externally. Give us a call.