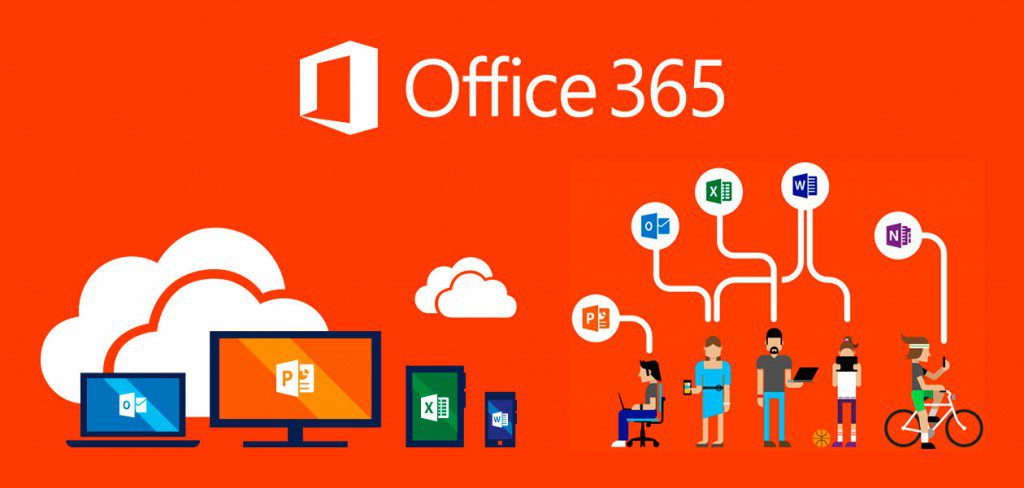 Microsoft 365 (previously Office 365) is a suite of business software and connectivity designed for business.
It provides cloud connectivity and storage with the highly successful Microsoft Office suite. Note: Its recently got a name change, so you might have previously heard of it as Office 365.
Microsoft 365 lets small and micro businesses have the power of enterprise class email and shared resources. You can connect all your devices (Phone, PC, Mac, Tablet) and locations of work together so it is easy to get work done.
It now also includes the highly successful Microsoft Teams, a great tool for collaborating when working, wherever the people might be.
Microsoft Teams' great popularity comes from its features where you can share comments, share screens, do direct voice or video communication automatically with other members of a team, along with the capability of adding external users to a team, where they can also co-operate on projects.
We use 'Teams ourselves and its been a revelation for remote working and keeping up to date during the COVID crisis where we all worked in isolation from separate homes to provide our customers IT support.
Microsoft 365 versions
There are various Microsoft 365 packages available. The most popular we offer are:
Microsoft 365 Business Basic: which offers email, tasks, calendar and contacts integration, 1TB of online storage and 50GB of email storage and full access to your own Microsoft Teams site at £5+VAT/month per user, with us managing it for you.
and
Microsoft 365 Business Standard: which offers the connectivity, storage and collaboration tools of Office Basic but also includes 5 device licenses for Microsoft Office (Word, Excel, Outlook, PowerPoint, Access and Publisher) software package for PC or Mac. This costs £10+VAT/month per user, with us managing it for you.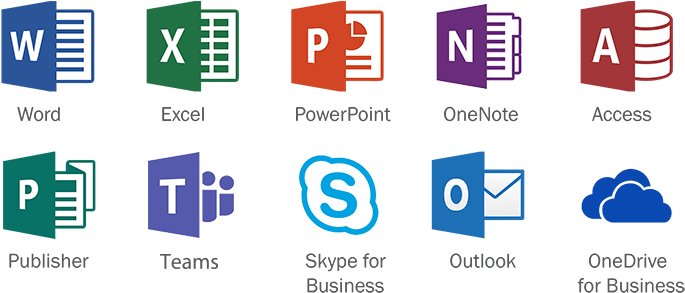 There are many other versions of Microsoft 365 available with even more features aimed at corporate clients. We can supply these as well, however the Basic and Standard packages are the versions used by 95% of our customers as they have great features as standard.
Office 365 automatic backup
Backing up cloud data can be a problem, as it has data shared across many devices and many users.
With collaboration comes some risk. Mistakes either accidental or deliberate are common problems. While Microsoft offer some options to recover documents short term, it is much better to have a separate system backing everything up, if you care about your data.
We provide cloud-to-cloud automatic daily backup of email, contacts, tasks, calendar, SharePoint and OneDrive data for £5+VAT/month per user.
This form of backup also gives you the capability of going backwards in time on a email or data systems state, which can be useful in conflict/legal situations.
Domain transfers and registrations
One of the biggest features of Microsoft 365 is the ability to transfer email domains across to open up its features.
Many businesses own a domain name, but are still using ineffective email systems sometimes using ISP domains instead of their own domain (e.g. name@btconnect.com instead of name@mybuisinessname.co.uk)
Having your own domain name as your first point of contact appears much more professional and ties into websites and your brand.
Fast and Easy Computers can do all the domain transfer, Microsoft 365 user setup, email transfers and consolidation of old and new accounts, pricing starts at only £100+VAT (for one user and one account).
We can even organise new domains for you to use. So, if you are using old frustrating email solutions and/or want an integrated system where multiple users can share and communicate easily both internally and externally. Give us a call.
Why not do this yourself, that cloud stuff's dead easy isn't it, the adverts say so?
You can of course set up the Microsoft packages directly with Microsoft slightly cheaper than what we charge.
If you currently have a domain you can do the domain moves and hope your systems transition correctly.
However if you want local, contactable professionals, who use and support these products day-to-day, setting up these rather business critical services, with the ability to guide you through the features and help when the problems arise, then we would recommend getting us to help you with Microsoft 365.
Give us a call on 0161 483 6656.