Here we list some equipment we have rebuilt or have a severely reduced price as clearance items.
We don't buy second hand items, everything here is from old stock or our recycling and rebuilding of donated items. Most rebuilt PCs are sold on the basis of the time and any new parts we've replaced or added. In many cases the rebuilt machine is faster than a low spec. new system (which we don't sell, but you see on the high street).
---
Rebuilt Dell Optiplex 3010, 2nd Gen i3.
Windows 10 pro, fully updated. i3- 2120 processor, 8GB RAM (4+4), New 240GB SSD. DVDRW, 3 Month Warranty
Nice relatively fast Windows 10 desktop, speeded up from the original by the inclusion of a SSD.
Pre-upgraded to 8GB and a bigger SSD making this a good machine to use immediately
£199 inc. VAT
---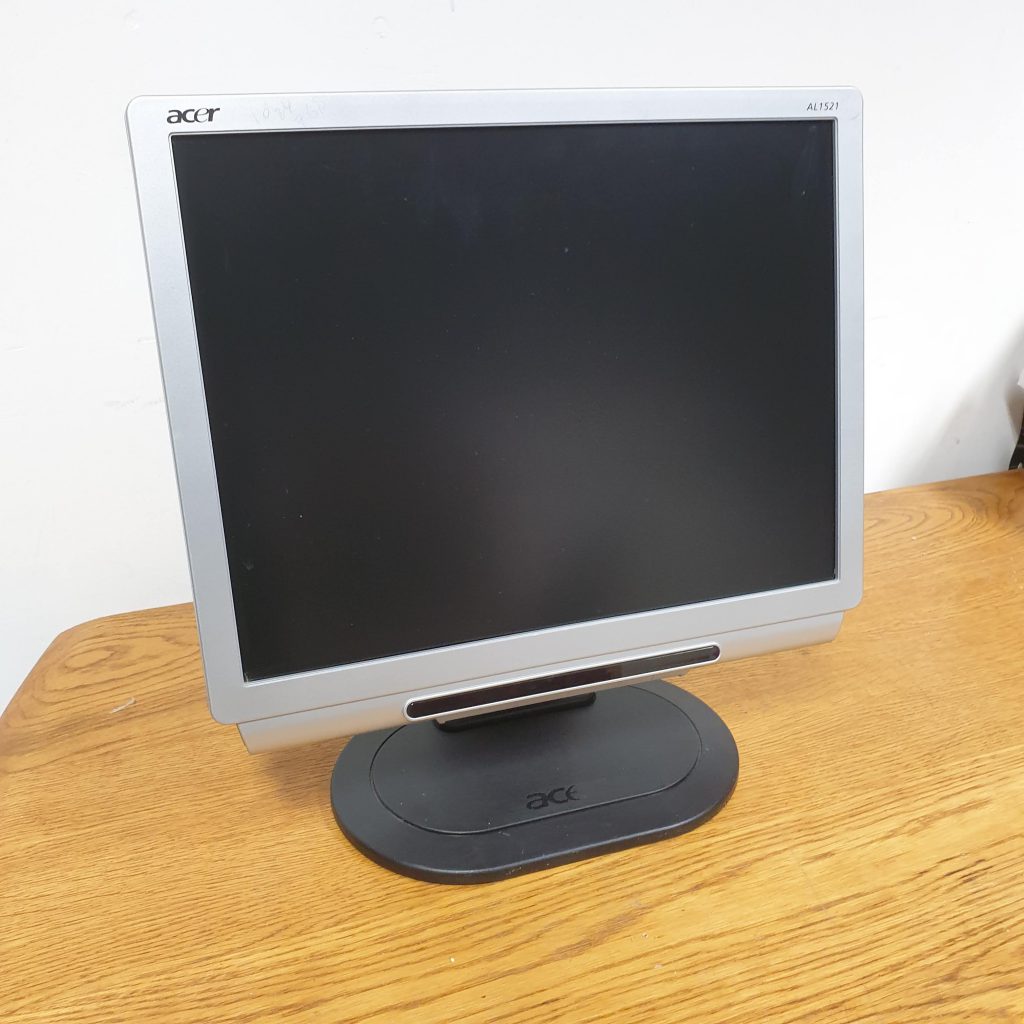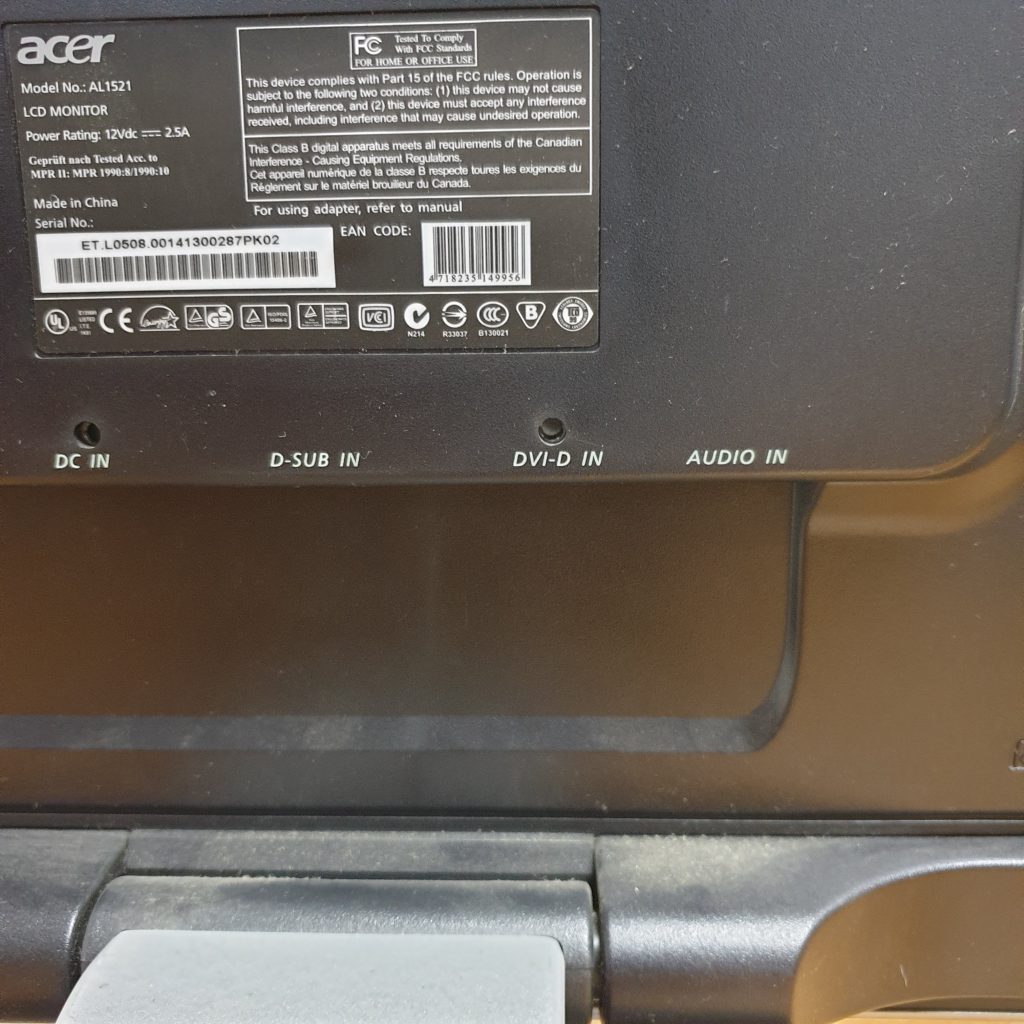 Acer AL1521 Second hand monitor, 15″ square 1024×768. VGA + DVI + speakers. Small size makes this useful as a second monitor or for CCTV etc (337mm wide).
Only £10 inc. VAT
---
Panasonic KC-TGC223 triple phone set and answerphone.
As we've switched to IP phones this is our old set. Perfectly working (and disinfected), with rechargeable batteries, answerphone, caller id, shareable contacts.
All 3 phones portable, one has answerphone base. For standard BT Openreach lines. New price £59.95 we are selling for £25 inc. VAT.
---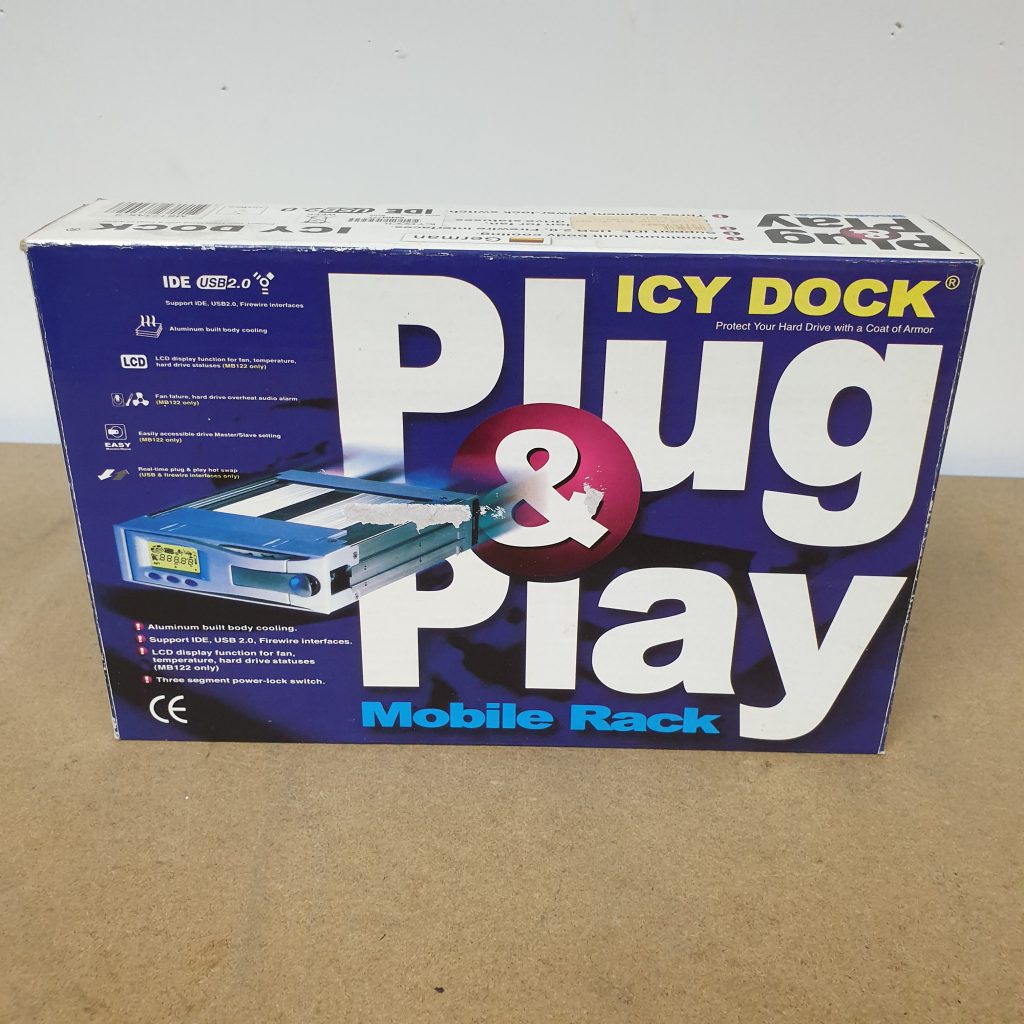 Plug and Play IDE icy dock, For mounting a 40 pin IDE drive inside a case. New aluminium chassis, 40 Pin IDE and Molex PSU connector at back of caddy.- £3.00 (Inc VAT)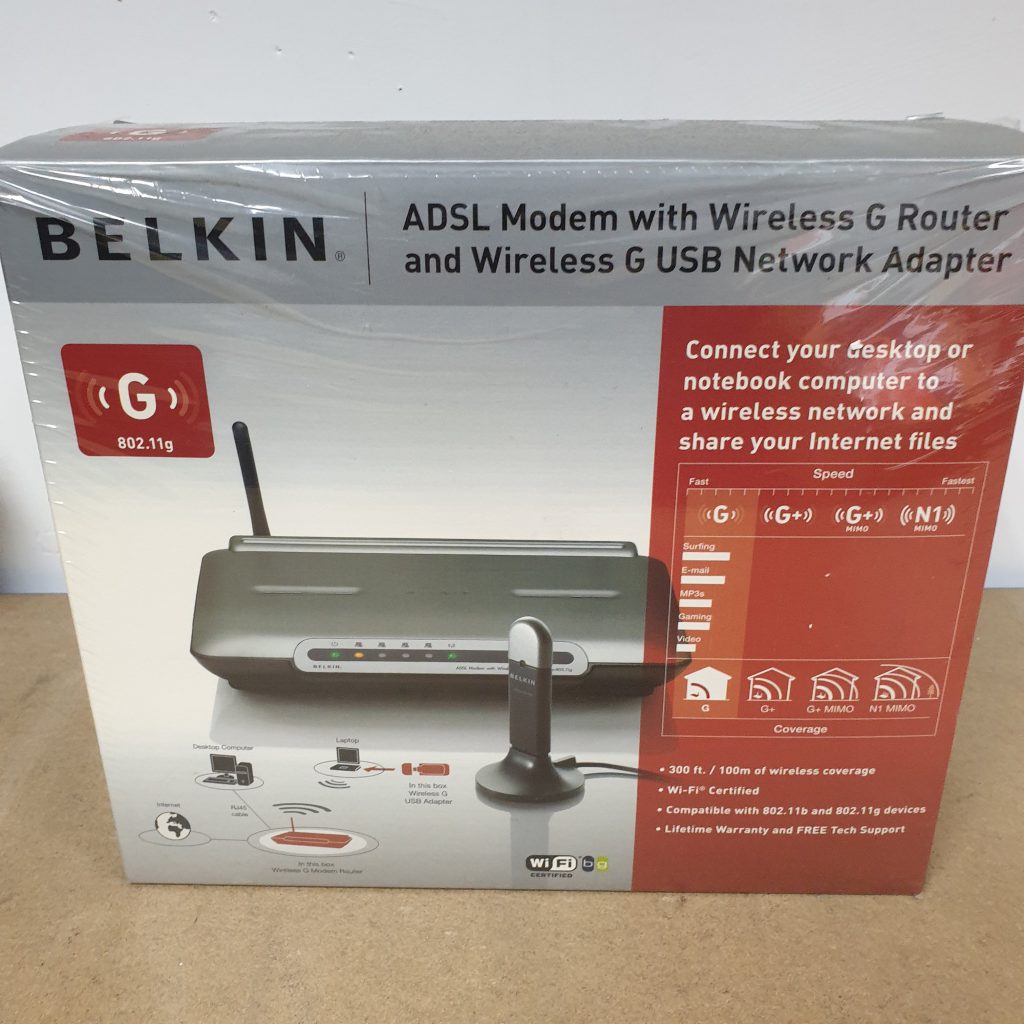 Belkin ADSL Modem with wireless G router and wireless G USB network adapter – £9 (inc VAT)
---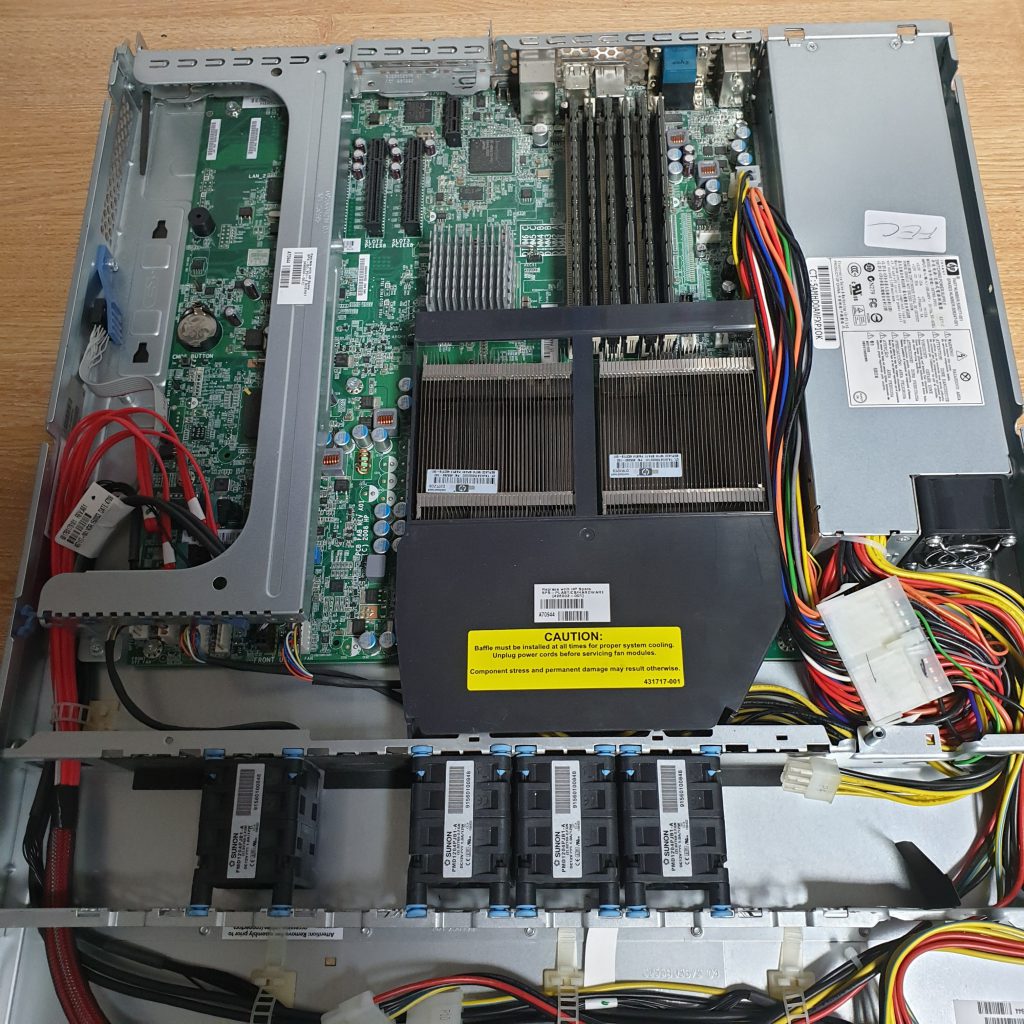 SE1102 Server (Second Hand) , 12GB RAM, Dual Xeon, 1U server. With 160GB, 1TB, 1TB and 320GB drives in caddies. £50+VAT=£60
Based on a DL160 G5 this was a mass produced data centre server. Its fairly powerful (for its time) but is noisy (especially on startup). Great as an experimental rig or running older software. We've installed mint 19.2 which runs well.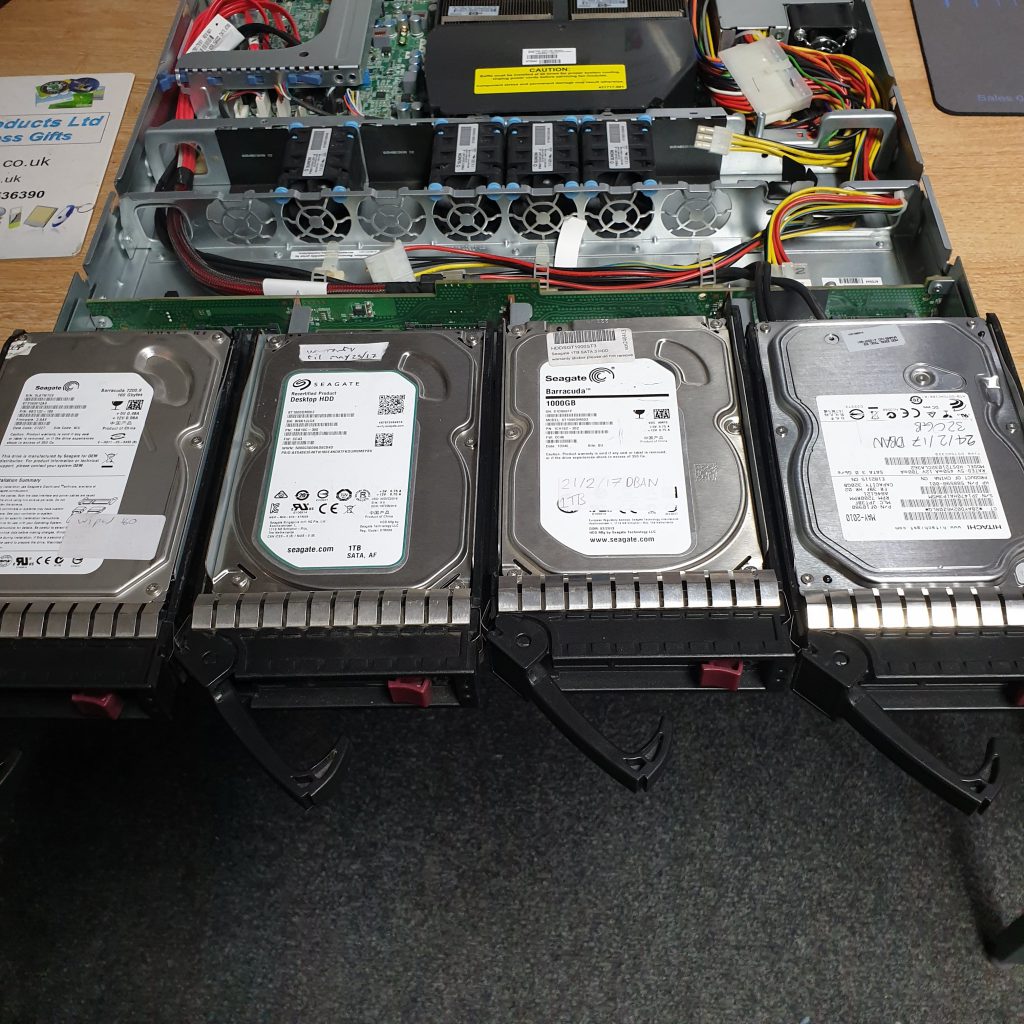 ---