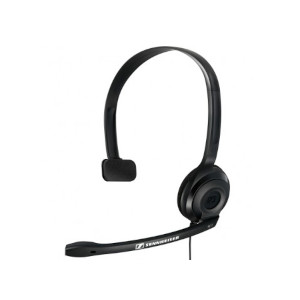 Do you want an IT expert looking after your IT equipment and managing security for you?
Fast and Easy Computers specialise in support packages for single users, micro businesses and up to 30 user companies.
We will make disaster recovery plans, set up data storage and usage schemes with permission structures (so each user gets to see or use files relevant to them and not every file), set up and manage all your software, keep it updated and keep it secure.
We will help you comply with the laws which are in place relating to computer use and data security. This includes the 10 steps to cybersecurity as recommended by the NCSC, Data security and governance as recommended by the ICO to comply with GDPR, marketing rules as recommended for PECR, and card machine use as per the PCIDSS rules. We follow the NIST framwork ourselves and can help you use all these rules and regulations correctly, to enhance your business and prevent any compliance problems.
Our aim is to make your business or personal use as trouble free and productive as possible.
All our support is based on quick advice and support, rather than a logged callback mechanism. We like talking to users on the phone and supporting them remotely with a shared screen. If you want to test our support response, please ring us up on 0161 483 6654 explaining why you are ringing. You should get straight through to a qualified professional immediately (during our business hours).
Our support plans are listed below, feel free to download a pdf which lists each plans detail.
Remote Support Plan
For individuals and small groups of users (e.g. micro-businesses) who need professional support to keep them safe and working efficiently.
Guaranteed tiered response times for problems.
Unlimited remote support over the phone or via remote login.
Machine security patching.
Machine error monitoring.
Continuous software and hardware checks.
Professional IT technicians on call.
Webroot Endpoint protection with DNS filtering: top-end business class security software,both supplied and monitored.
Advice and guidance including on security, NCSC steps, GDPR, PECR, PCIDSS and other relevant laws.
Pricing for this package : £16.67+VAT per PC/MAC per month (£20 inc VAT/month, or approx. 66p a day).
---
Extended Support Plan
This package has all the features of the Remote Package along with fully licensed Microsoft 365 Standard, which includes licensed desktop versions of Word, Excel, Outlook, PowerPoint, Publisher and Access on 5 devices.
Its got 1TB cloud storage and 50GB email storage per user, for great collaboration and sharing. We include cloud-cloud backup, up to 6 times a day, to keep this all safe.
We also include a few extra benefits.
Free loan machines if yours is being repaired.
Free IT consultancy via zoom or teams.
Monthly testing of your backups by a human.
Pricing for this package (support, licensing, security, backup) is £50+VAT per PC/MAC per month, you can also pay yearly at a discount for £480+VAT/year.
---
Complete Support Plan
Our premium package for businesses that require a more complete service with user training, extra email security, out of hours emergency response, free onsite callouts when remote can't do, along with a virtual CIO for your meetings and planning.
Effectively this plan gives you a full virtual IT department with training included.
All the features of extended package
A virtual CIO (IT manager) to have in meetings,discuss your IT strategies and plan your use of technology.
Out of hours emergency response.
Extra server level phishing and malware protection for your emails.
Staff training, in security and machine use.
Security incident management.
Auditing and usage reports.
The PDF below explains all the features of the package, but in general its there to keep your business running with the best advice and services all included for a monthly fee.
Pricing for the complete package : £75+VAT per PC/MAC per month, or £750+VAT yearly (at a 20% discount).
---