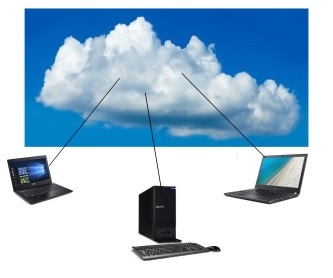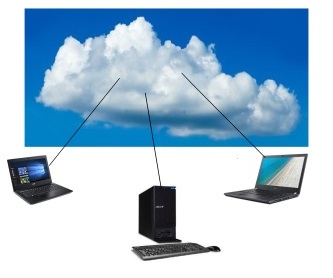 Modern business is not tied to the office.
You can now easily work from home, from a hotel, in your car, at a cafe or even on the beach (watch out for sand though).
Connecting people to data in a secure way does have its challenges but we can help.
Recent advances in cloud computing as well as tradition VPNs and remote control solutions mean you can use a local device to connect to the businesses resources, as long as you have a connection available.
We include helping you work remotely with all of our support packages, having someone to call to find out where a problem might be, is very important for remote workers, as connections are not simple due to the necessary tight security which is required.
We can provide remote equipment, such as secure encrypted laptops, suitable routers to connect in to the office from home, VPNs, security software and configurations. All to make sure the remote working is as secure as working in the office.
As active users of Microsoft Teams (part of Microsoft 365), we can also give good advice on how this can help a remote or split workforce function.
Many of our clients used these services during the Covid-19 pandemic to keep working even in issolation.
Give us a call on 0161 483 6656 if you wish to discuss how we can transform the way you work.